For the 2nd anniversary of the signing of the Safe Spaces Act or the Bawal Bastos Law, the Commission on Human Rights of the Philippines – Gender Equality and Women's Human Right Center, in partnership with Women's Legal and Human Rights Bureau launched a campaign about its call for the full and effective implementation of the Safe Spaces Act.
This advocacy campaign includes a Round Table Discussion about the assessment of the implementation of the Safe Spaces Act and a design campaign for Safe Spaces that involves a contest with 3 winners. The Round Table Discussion and the announcement of winners from the contest were held last April 19, 2021.
Posters and stickers made by the contestants last design campaign can be accessed below.
Posters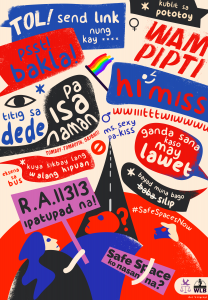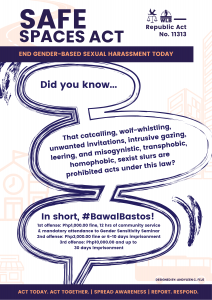 Stickers